Maintaining a sanitary environment in hotels is vital when considering the health and wellbeing of customers and employees. This is why hotels should engage in a superior hotel cleaning service.
Making sure that your hotel is clean, well-presented as well as welcoming to your guests and visitors is of supreme importance for any hotel to stay gainful. Hotels make a considerable amount of daily items which have to be cleaned every day, to ensure that you always have a clean and reliable supply of the basic needs that your guests expect to be given.
This does a lot of job for you and your employee. Also, results in a considerable amount of overheads being generated through the use of dishwashers, washing machines as well as cleaning devices that consume electricity.
Hotel cleaning service provider can offer the following services:
Bathroom and toilet cleaning
Laundry washing
Windows, walls, and floors
Cutlery polishing
Glass cleaning
Cleaning of hardwood as well as carpeted areas
Food preparation area deep cleans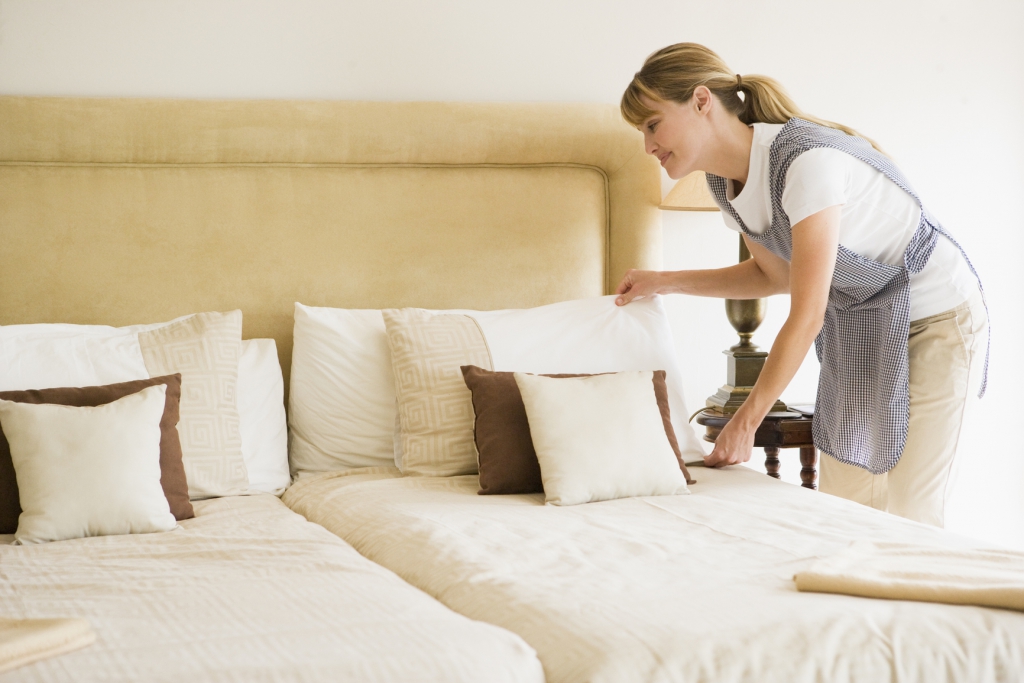 What are the Qualities of a Hotel Outsourced Company Should Possess?
Finding a reliable hotel cleaning company is challenging since there are a lot of service providers out there who you can choose from. Therefore, it's vital to look at the services one by one to know if they meet the business demands. Here is a list of qualities that you must look for in an outsourced hotel cleaning company.
A year of experience is vital. However, it is far better when supported by specific as well as ongoing training.  You can ask for information regarding the training the cleaners received, who trains them as well as how frequent their training is updated and refreshed.
Does the hotel cleaning company have the right type of insurance?
Not just do they have to have insurance, but your outsourced hotel company needs to have the best type of insurance. A fly-by-night cleaning service provider won't be able to give proof of insurance. Try to find clauses which make sure that keep you safe from legal liability when something happens to the cleaners while on your hotel.  Ensure the hotel outsourced company has general liability, worker's compensation as well as an umbrella policy. Confirm the coverage so you have peace of mind that you will not be liable for mistakes made by your hotel cleaning company.
Modern Health Safety Standards
The outsourced hotel company should make sure to meet modern health and safety standards. Too much clutter and mess in your hotel isn't a good indication of a healthy setting for staffs and regular clients who decide to stay in your facility. As an owner of the hotel, you wouldn't want them to get harmed, or for accidents to happen, therefore it's essential that an outsourced hotel company takes health and safety seriously. OSHA, CIVIS, and CIMS Green Building are all things which are going to secure you and your hotel, and at the same time save you a considerable amount of money.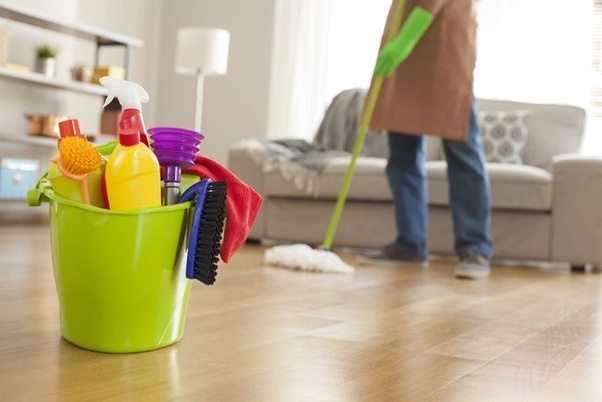 Customizable Programs and Plans
Do not get concerned into a hotel outsourced cleaning plan which gives too much or not relatively enough for your hotel or facility. Ask the service provider if they provide any add-on services which can streamline the processes as well as enhance the bottom line.
Supplies and Modern Equipment
Ask about the equipment and cleaning products the company utilizes. Are they eco-friendly? Does the company purchase local? What is the superiority of their equipment and products? How much the company is spending on supplies and does the cleaning service company look for avenues to save?
Conclusion
The most excellent way to look for hotel outsourced cleaning company is through the use of a search engine. Here, you can find the best hotel outsource cleaning company, but see to it consider the features mentioned above.