Everything is now in the modern world of business and within the fast-paced consumer marketplace it is harder than ever before to keep your customers happy. They understand exactly what they want, and how they should be able to get it, and if your business cannot deliver it to them today, then they'll take their business elsewhere. Of course, customer relationships are never quite that black and white, more a shade of grey, but customer service is more important than it has ever been before. Without consistently high standards of customer service you can kiss goodbye to building a strong foundation of loyal customers – an aspect of any business that provides it with its lifeblood.
Growing your customer base is therefore important, but it should never be at the expense of your existing customers, as it is with them who your future rests with. It is of course, important to keep looking at ways in which you can attract brand new customers, but by improving a few aspects of your business, customer service communication channels and individual training for employees, you can begin to develop real core strength within customer service. A high turnover of customers is just not sustainable for any business, no matter the sector it is working within.
By developing a few core concepts for your business you can improve performance, customer satisfaction levels and profits in the process.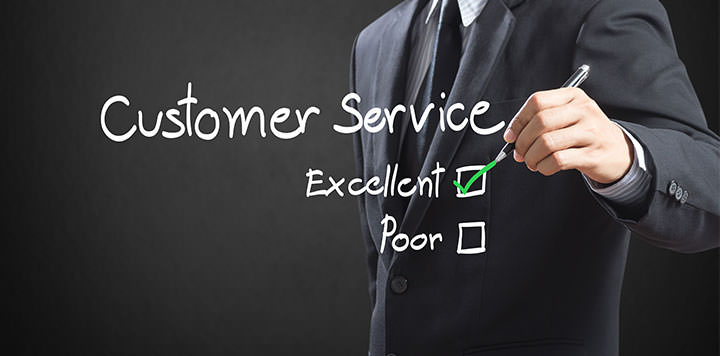 Retention should always be a key priority. This runs from your customers and in to your suppliers and staff members. A company that can easily and happily retain these key components will be more likely to succeed over a long period of time. Consider the service and products you are providing your customers and ask for their honest opinions and feedback on existing services, as well as potential future offers. Provide them with customer loyalty bonuses and discounts from time to time and they will be more likely to stay with you and recommend you to others.
This type of improvement can only be achieved by taking on board everything your customers have told you about your products and services and analysing them in greater depth. It is also important that you look at the specific interaction that your customers have with your staff, whether this is face to face, on the telephone, or via live chat boxes on a website. If your customer is happy, why are they happy? What can you do to smooth the customer journey and make the experience a happier one?
Looking at various ways in which you can improve customer satisfaction through an improvement of your product, services, offices, retail environments, customer service experience, and complaints procedures will help you to build a strong and loyal customer base. With this foundation beneath you, your company can count on its loyal customers to return to you on a regular basis to buy your products and services, to compliment your brand on social media and recommend you to friends, family members and colleagues. A loyal customer base is the cheapest and most effective way for any business to improve brand recognition and trustworthiness. Customer service analysis in the form of mystery shopping and audits will help you to plan effectively for the future of your company.