Today, metal building system is designed with steel according to advanced technical specifications. Unfortunately, for several years there are some myths revolving around metal buildings. These myths were born with several people's knowledge from high school about the metal.
Several common myths surrounding metal buildings
Steel building is flimsy, weak and so it is cheap
This myth was born, when people saw an old farm barn near the highway. They were not aware that Farmer Jack had fewer budgets and installed this little outhouse from corrugated tin and metal scrap. This is totally different from today's pre-engineered steel buildings that are fabricated from superior quality galvanised steel, pre-drilled, possess precision cuts, and are designed for optimal strength to fulfill the legal building code requirements. You can get in touch with metal building repair and installation professionals in Houston, if you reside nearby for your project.
Metal structures are noisy
Slapping on steel produces loud noise, which has precipitated this myth about steel structures being equally noisy. Obviously, within an enclosed building, it will seem like your sound echoes against metal walls but this can occur only if the structure is not insulated. Insulation of foam or fiberglass is used on the metal roofs and walls. This makes the place dampen the echoes just like buildings made from some other materials.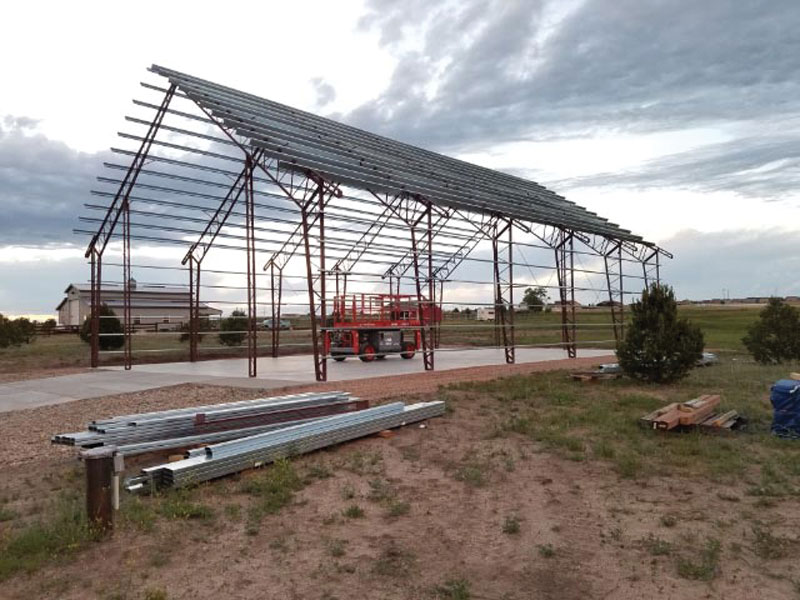 Metal structures are less energy efficient
An indoor garden shed gets very hot in summer but with appropriate insulation and cool roof, metal structure will maintain comfy interior temperatures. Insulation like R-values to blankets and blown foam can maintain the cool or heat air inside the structure. Special infrared pigments on cool roof can reflect the solar energy away from penetrating within the interiors.
Metal structures are unsafe
This myth originated from the possibilities of getting exposed to storm lighting. It is wrong because all electrical energy gets channeled to the ground via metal frame of the building. It is compulsory to equip every metal building with GFI [ground fault interrupt] outlets and circuits.
Metal structure corrode
As steel is coated with a galvanised coating prior they leave the steel building fabricators facility. Rust becomes a problem only if the coating gets scratched or damaged. Regular maintenance ensures coating gets renewed. Damages get reduced without offering an opportunity for the area to corrode.
Metal structures look unattractive
Metal structures are available in variety of shapes. Steel is versatile building material and using different textures, colors and finishes opportunity of creativeness increases. Unique structures can be designed using different rooflines and profiles. Curved walls, liberal application of glass material incorporated can look interesting.
Steel structures are not rickety or rusty but easy to setup and save lots of cost overtime.