Hiring a receptionist may sound like one of the most important decisions you will make in the interests of your company. However, it is essential to know that while you make this decision, it could cost your company more time and money than it will save. This is because when your clients and customers want to contact you, their primary means is to call you. And just one phone call with your customer service has the power to either make or break your reputation permanently. And with the competition getting tougher every day, it's crucial for you to keep customers satisfied so that they stay loyal to you. To ensure this your customer service should be able to deal with all their problems and if required their calls should be transferred to the respective department in time.
There are two types of receptionists to choose from, and it is essential that you select the right one. Your options are the traditional receptionist, and the virtual live receptionist and the points listed below will help you decide between the two:-
Availability
A traditional receptionist would not be available 24×7, and this would require you to hire a replacement, or you may miss out on essential client calls. A conventional receptionist would also take breaks during work hours and go on vacations and have sick days.
On the other hand, a virtual receptionist would be available 24×7 to attend all your client calls with perfect accuracy. Your clients would also be greeted appropriately as per your desires.
Cost
A traditional receptionist would charge you as much as a regular employee would. Moreover, you would have to provide bonuses, tax benefits, paid sick days, etc. This all would just waste your company's money. Hiring a virtual receptionist is way cheaper than a traditional one allowing you to make more profits.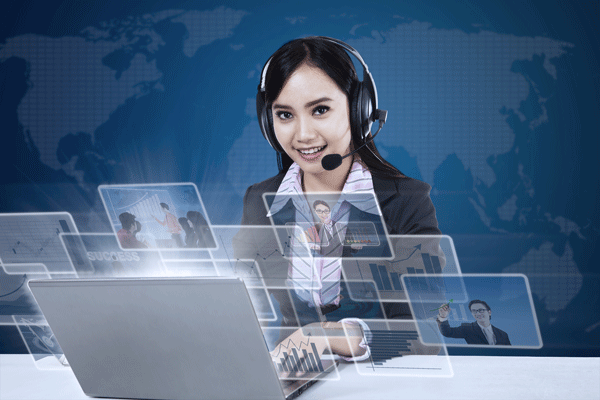 Experience
Upon hiring, a traditional receptionist would require training to start working for your company. Not only would this cost you time and money, but having an untrained receptionist can lead to a lousy client call experience.
All virtual receptionist are pre-trained to adapt to any given company with ease. They also have the proper skills to deal with your client's problems.
Time management
Hiring a virtual assistant saves time as you can focus on something productive while being assured that your clients are well taken care of.
Therefore, if you would like to make your customers and clients have a better experience, you should hire a virtual assistant instead of a traditional one.